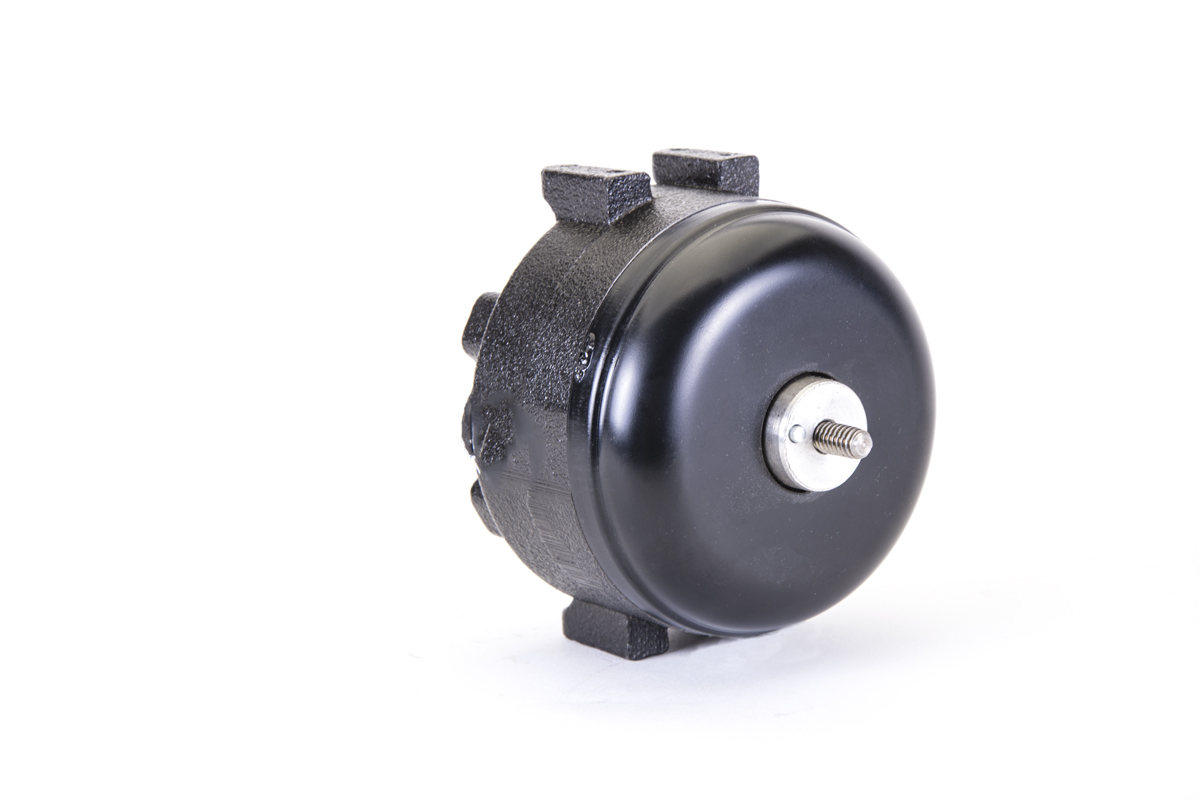 SPFB Shaded Pole Motors 2-16 Watts Output
The SPFB fan motors are dimensionally the smallest in the Electric Motors and Specialties cast iron unit bearing motor line. These 4-pole, shaded pole motors are available in rated outputs of 2, 5, 6, 9, 14, and 16 watts. They are designed to be used with 6″ to 10″diameter fan blades.
The cast-iron unit bearing motor has a long, successful history. It was initially created as a condenser fan motor when the first free standing household refrigerators came into general use. It proved to be the only motor that would match the life of the compressor in these applications. Through the years it has stood the test of time, and is still the motor design of choice for condenser applications, and other uses where dependability and quiet operation are required. Unit bearing motors in these sizes have been the standard in commercial refrigeration applications such as display cases, vending equipment, refrigerated food cases, freezers and coolers.
Product Specification Sheets
All products are proudly designed and manufactured in the USA.
Where you can buy our motors?
OEMs, please contact us at:
Electric Motors and Specialties, LLC.
701 West King St
Garrett, IN 46738
Phone: 260-357-4141
Fax: 260-357-3888
Email: [email protected]
Replacement Commercial Refrigeration Parts:
MARS (Motors and Armatures)
Johnstone Supply
Grainger
Alltemp
Regal Beloit
Packard
Essex Brownell