Mounting Brackets and Fans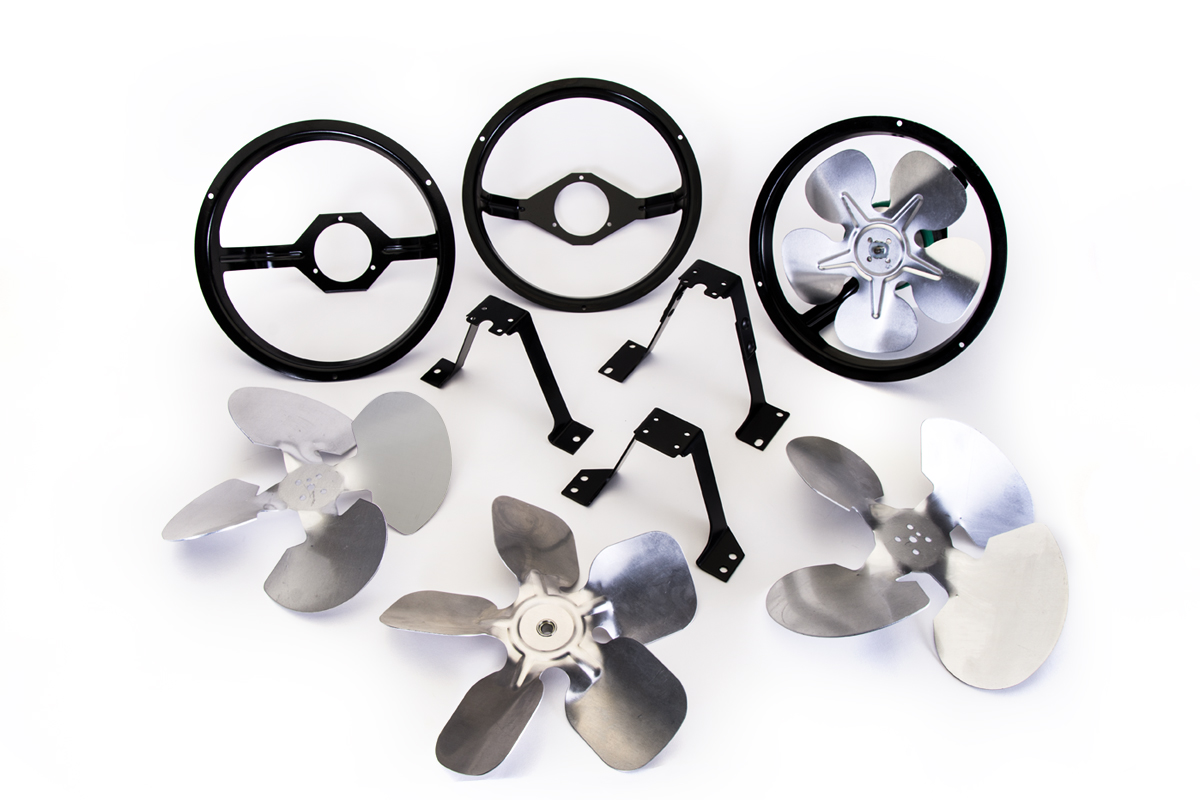 "A-Profile" mounting brackets
from Electric Motors and Specialties are designed to properly position and permanently secure motors turning propeller fans up to 14″ in diameter.
Venturi brackets are also available in two sizes to compliment standard shaded-pole motor as well as EC and PCS fan combinations.  Our brackets are steel brackets with a durable E-coat finish that utilize the rear mounting holes. Each bracket has a "bell mouth" orifice designed to optimize CFM and motor efficiency.
Fans: Electric Motors and Specialties offers a full line of single piece fan blades to be used with the unit bearing fan motors.  The offerings include aluminum, four and five petal designs in diameters of 6″ to 14″.
All products are proudly designed and manufactured in the USA.
Where you can buy our motors?
OEMs, please contact us at:
Electric Motors and Specialties, LLC.
701 West King St
Garrett, IN 46738
Phone: 260-357-4141
Fax: 260-357-3888
Email: [email protected]
Replacement Commercial Refrigeration Parts:
MARS (Motors and Armatures)
Johnstone Supply
Grainger
Alltemp
Regal Beloit
Packard
Essex Brownell