15-25 Watt Shaded Pole Agitator Motor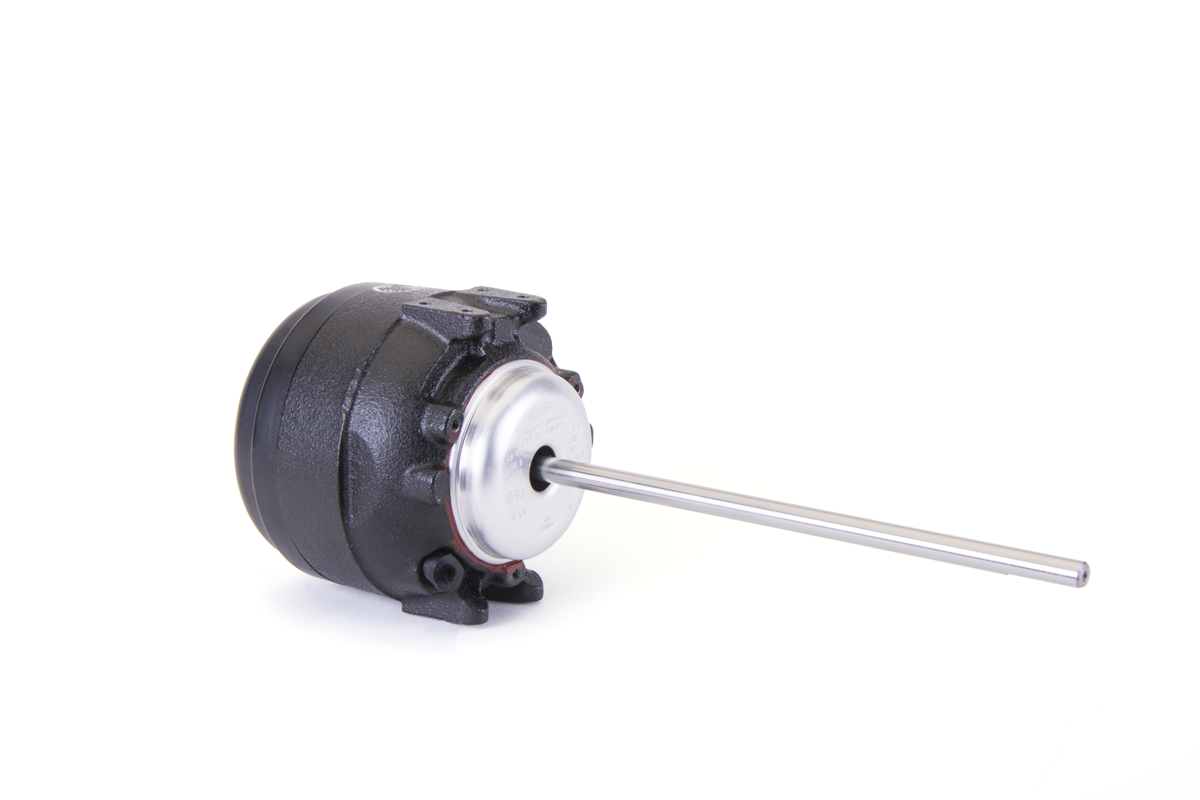 Agitator Motors 15 and 25 Watts Output
Every EM&S agitator motor incorporates the classic unit bearing lubrication system invented by the founder of the company. It is needed to successfully meet the challenge of the side-loading this application impresses upon the bearing surfaces. The side-loading is the result of a propeller on the end of a long shaft rotating at approximately 1600 rpm under several inches of water.
A large oil supply circulated through the durable cast-iron bearing as the shaft rotates assures long bearing life.
Agitator motors are available with power output ratings from 15 to 25 watts. All shafts are stainless steel, and the housings have a durable e-coat finish for good moisture protection. The internally located lubrication system offers better protection from water intrusion than the typical system that has its bearings located at the housing ends.
Product Specification Sheets
All products are proudly designed and manufactured in the USA.
Where you can buy our motors?
OEMs, please contact us at:
Electric Motors and Specialties, LLC.
701 West King St
Garrett, IN 46738
Phone: 260-357-4141
Fax: 260-357-3888
Email: [email protected]
Replacement Commercial Refrigeration Parts:
MARS (Motors and Armatures)
Johnstone Supply
Grainger
Alltemp
Regal Beloit
Packard
Essex Brownell