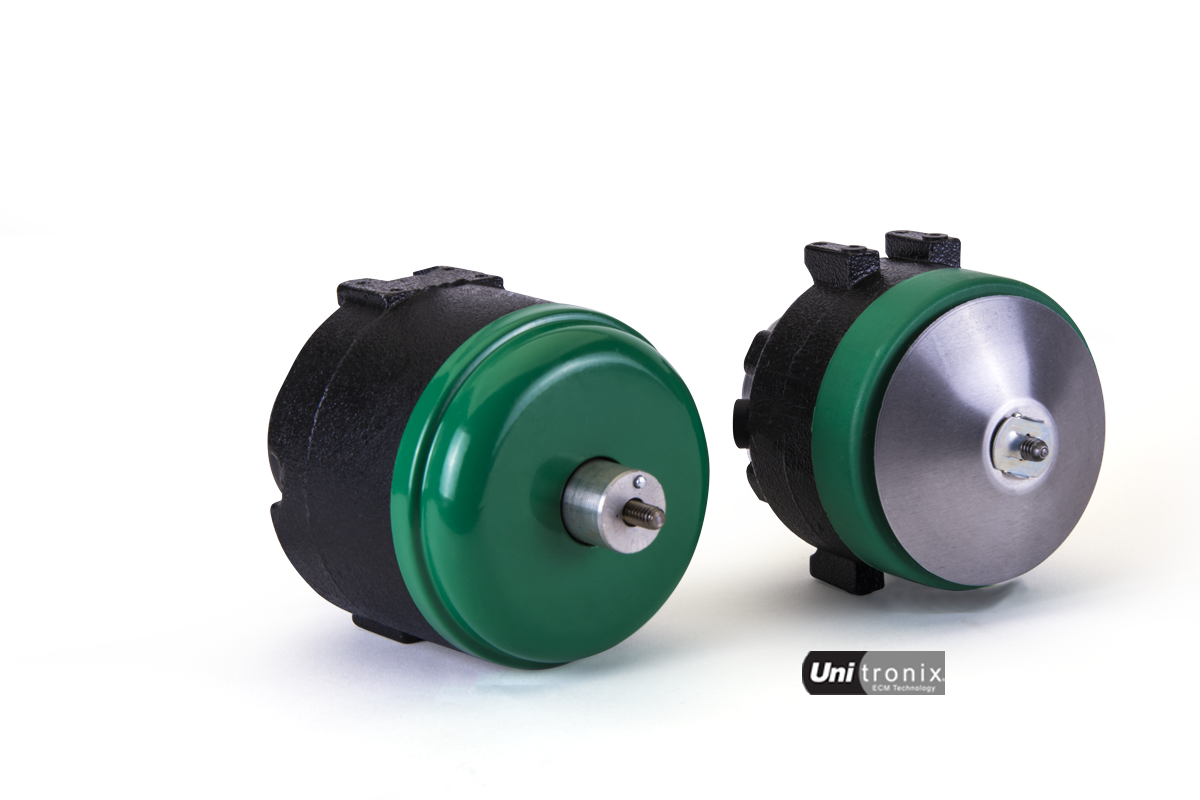 EC "Unitronix" Motors 5-50 Watts Output
Experience the ultimate in energy saving technology with the Unitronix line of electronically commutated, unit bearing motors from Electric Motors and Specialties. This line of high efficiency motors incorporates EM&S patented, permanent magnet, electronically commutated motor technology offering the ultimate in reducing energy costs. These motors are dimensionally interchangeable with comparable output shaded-pole and PSC unit bearing motors, but require a fraction of the electricity to operate. The Unitronix, ECM technology, fan motors are replacing evaporator motors in commercial refrigeration where the benefit is multiplied even further by reducing the BTUs in the refrigeration system. Less heat introduced into the system from motor watts lost to heat allow the system to operate even more efficiently. Besides lower operating costs, another advantage to these cooler running motors is that they allow the end user to meet increasingly stringent energy regulations. Unitronix motors are available in set-speed and multi-speed options.
Product Specification Sheets
All products are proudly designed and manufactured in the USA.
Where you can buy our motors?
OEMs, please contact us at:
Electric Motors and Specialties, LLC.
701 West King St
Garrett, IN 46738
Phone: 260-357-4141
Fax: 260-357-3888
Email: [email protected]
Replacement Commercial Refrigeration Parts:
MARS (Motors and Armatures)
Johnstone Supply
Grainger
Alltemp
Regal Beloit
Packard
Essex Brownell